We are Open. We are mindful of the COVID-19 health related risks and will meet virtually or over the phone at your request.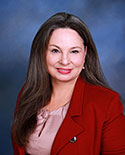 Audrey Lee Anderson is a Family Law and Divorce Attorney, Rule 31 Listed Family Mediator, trained Collaborative Attorney and member of the Middle Tennessee Collaborative Alliance.
Her practice focuses on Litigation, Mediation and Collaboration in all areas of Family Law including Divorce, Alimony, Child Custody, Child Support, and Paternity.
Audrey graduated from Washington University in St. Louis, Missouri in 1994 and Chicago-Kent College of Law in 1998. After clerking for the Appellate Court in Cook County she moved to Nashville and began practicing law in Middle Tennessee in 1999.
You can contact Ms. Anderson's office at 615-244-3000 to set an appointment to discuss your legal matter.
After the first meeting with Audrey regarding my Divorce case, I was put at ease ... not because it was a simple case, but rather because I thoroughly knew what I was facing and how to prepare for it. I quickly learned that my representation was second to none. Audrey is forthright, astute and makes your interest the highest priority.…
Audrey Anderson takes pride in representing those who are in need of her assistance and delivers results. She was very attentive when I reached out to her and she reassured me that everything would be ok. Working with her, I have learned, that she is always right in that respect. Everything is always ok because she takes her knowledge and…
I used Audrey Anderson for my divorce. She came highly recommended by a friend of mine. She handled everything promptly and efficiently which helped my divorce process go smoothly. She has an incredible assistant that really stays on top of everything. They both communicated well with me so I never felt in the dark about what was going on. I…
Hiring Audrey Anderson....was and is the best lawyer ever...she works so hard on your case and is a fighter in the court room and is always looking out for her client...She is worth every dollar spent ..Audrey got me what i needed and more per the law.
Without question, Audrey Anderson is the reason I have full custody of my son. I still remember the day I walked into court, knowing the odds were stacked against me, simply because I was a man. Audrey's insights and expert approach made all the difference in the world.
I have personally used the services of Ms. Audrey Lee Anderson, Atty At Law. She was very thorough and knowledgeable on all aspects of law. She is an excellent family law attorney and her assistant is superior too. Everything is handled timely and efficiently. I would recommend the services of Ms. Anderson. Five Stars. Exceptional.
Ms. Anderson and her staff, were extremely efficient and professional. Ms. Anderson took the time to personally address my questions and concerns, and also gave me immediate support and guidance. She was direct, thorough, and wasted no time in reaching my goals. A definite thumbs up on her performance. She and her staff will be my absolute first call, should…
Audrey was my second attorney in my divorce/child custody case that lasted 4 years (she had it wrapped up in less than a year after I hired her). She and her team were wonderful from the very beginning. She is very aggressive, knowledgable, trustworthy, and she gives her complete attention to your case. Her team thought of things and found…
Audrey was the 2nd attorney I had in my divorce case and after having my 1st one sit on his thumbs for 3 years, she had my case completed in less than a year! She got me an outcome that I didn't even think I could get and she and her team showed me dedication I've never seen from another…
Ms. Anderson is an excellent lawyer! She does what she says she is going to do and does her very best for you. She is not afraid to stand up for what is right. She will not just sit at the table and twiddle her thumbs! She is very well versed in the state laws and will go the extra…
A year ago I was in desperate search of an Attorney. Not just an Attorney but an experienced, brilliant and well versed no nonsense get it done attorney. At the recommendation of my colleagues I hired Ms Audrey Lee Anderson. As a physician I know that not all practitioners in my field are equally gifted. So I had no illusions…
Audrey Lee Anderson handled my divorce case very well. Although my ex kept throwing in demands that made the process drag out, Ms. Anderson was well versed in dealing with all of the in-and-outs of divorce cases, and knew how to respond to each motion as it came up. She stood up to my husband and his attorney when they…